Suven Formulation Development Center
Business Segments
Formulation Development Center
Suven Formulation Development Center (FDC) is a Contract Research Organization with the state of the art facility having  110,000+ sq. ft of world-class infrastructure comprising of formulation development laboratories (6), Process development laboratories (2), Technology development laboratories (8), analytical method development & validation laboratories, stability walk-in chambers (10) to cater to the stability studies as per ICH guidelines for Zone I to Zone IV climatic conditions, cGMP Scale-up, Manufacturing and Packing of Exhibit and Clinical Supply batches and Packaging Development and Testing Laboratories.
Pharmaceutical Dosage Form Development for Global Markets Including Analytical & Regulatory Services
Equipped with State-of-the Art Infrastructure in 110,000 Sft. Facilities for Product Development, Technology Development, Analytical, cGMP Compliant Pilot / Small scale Manufacturing
Qualified and Experienced Team
Generic Product Development
Pre-Formulation Studies
Formulation Development
Process Development
Exhibit / Submission / Pivotal Batches
Co-ordination with CROs for BE Studies*
Technology Transfer
New Chemical Entities (NCE) Formulations
Product Development (Preclinical & Clinical)
Clinical Trials Material (CTM):
Multi-Product Manufacturing for Ph-I, II, III (Including Placebo)
Multi-Product Packaging for Ph-I, II, III
New / Novel Drug Delivery Systems
Modified Release
Technology Platforms
Alternate Routes of Delivery
Analytical Services
Analytical Method Development
Analytical Method Validation
Impurity Profiling
Stability Testing
Microbiological Testing
Regulatory Services
Pre & Post Submission
Pre & Post Approval
Parenteral Iron Formulations
First Line Treatment for Iron Deficiency Anemia in Non-Dialysis, Hemo Dialysis and Peritoneal Dialysis Dependent Patients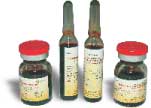 Niche Formulation Portfolio
Treatment of Choice for Head Lice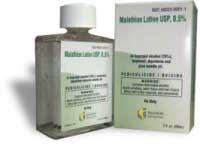 * Customer exclusivity for some markets.
* All transactions are carried out in conformity with patent laws applicable in the user country